Burg is a farming village where the Dragonmaster Dyne was born, and his monument lies to the north. Alex Noa and Ramus were born here. The village has its own festival called Goddess' Festival. The stores in the village aren't wealthy as in a large city like Meribia. This can be heard when Ramus wants to sell the Dragon Diamond, but they cannot afford the diamond. The village is located on Caldor Isle.
(insert description here)
Differences of Story Between Versions
Edit
(insert changes here)
Places of Interest
Edit
Dyne's Monument
Edit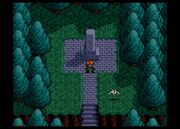 A memorial for the Dragonmaster
Dyne
, located north of the village and Alex often visits the monument. The purpose of it, is to honor of his valiant life course. There is writing on a monument that says "Here lies the spirit of the greatest of the Four Heroes, The Dragonmaster rest peacefully, Dyne". In the remake, there is a
sword
attached on it and its located on a long and extended cliff and its under a large tree.
Alex's Home
Edit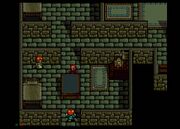 A house where Alex,
Luna Noa
, and
Nall
live - along with Alex's father and mother. In the basement, there's a locked chest, but more were added in the remake.
The Spring Edit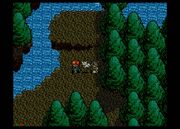 A spring where Alex and Luna practice their song for the village's festival. The spring is surrounded by coniferous trees and located in the outskirts of the village. In the remake, There's a lot of debris and lily pads scattered across the lake.
Lunar: TSS
Edit
| Item | Location |
| --- | --- |
| Heavy Clothes | Alex's basement |
| Dagger | Alex's basement |
Lunar: SSSC
Edit
| Item | Location |
| --- | --- |
| Dagger | Given by Alex's dad |
| Sling | Given by Alex's dad |
| Flame Ring | Given by Alex's dad |
| Angel's Tear | Alex's basement |
| Starlight | Alex's basement |
| Herb | Alex's basement |
| Dragonfly Wing | Alex's basement |
| Garbage Can Lid | Ramus's house |
Lunar Legend
Edit
(insert items here)
Lunar: SSH
Edit
(insert items here)
Lunar: TSS
Edit
Item Shop
| Name | Cost |
| --- | --- |
| Herb | 80 |
| Meal Rations | 30 |
| Holy Water | 10 |
| Peasant Clothes | 90 |
| Heavy Clothes | 230 |
Weapon Shop
| Name | Cost |
| --- | --- |
| Dagger | 100 |
| Short Sword | 500 |
| Sling | 100 |
Lunar: SSSC
Edit
Weapon Shop
| Name | Cost |
| --- | --- |
| Short Sword | 200 |
| Poison Darts | 180 |
| Heavy Clothes | 140 |
| Iron Armlet | 60 |
| Wooden Shield | 100 |
Item Shop
| Name | Cost |
| --- | --- |
| Herb | 40 |
| Antidote | 20 |
| Cleansing Water | 60 |
Lunar Legend
Edit
(insert shops here)
Lunar: SSH
Edit
(insert shops here)